Tumakuru, May 16: Children should set big goals in their life. Like Hamsa (swan), the vehicle of Saraswathi, the Goddess of Knowledge, children should gain knowledge and attain heights of success, Chief Minister Basavaraj Bommai said during his interaction with school children organised as part of the celebrations on reopening of schools for the new academic year.
Life throws up new challenges every day. One can achieve success only by overcoming them. Knowledge increases when it is shared. In education it is study first and exams later, in real life it is exams first and learning later, Bommai said.
Referring to innocence and curiosity among the children, Bommai said, a good teacher is the one who keeps these aspects alive in children. Children have the right to question and they should be encouraged to develop logical thinking, Bommai said.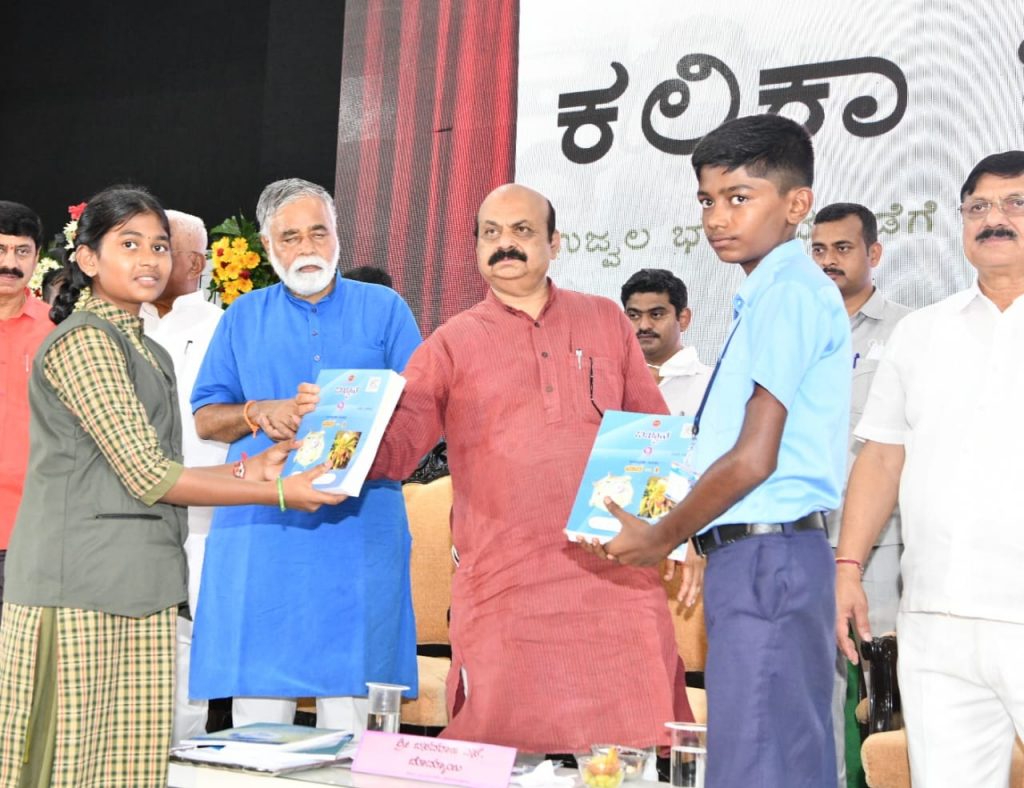 Schools have reopened after two years. 'Kalika Chetharike' programme has been organised to revise the syllabus which could not be taught over the last two years. This is a programme which lays strong foundation for children's education, Bommai said.
Please follow and like us: