Bengaluru, Oct. 18: With the proposal to add Ganga Matastha (fisherman community) community to Scheduled Tribe (ST) is being considered by the union government the community leaders have prevailed upon Prime Minister Narendra Modi and Union Home Minister Amit Shah to give approval for the same.
Addressing a press conference Ambigara Choudaiah mutt's Sri Shantabheeshma Choudaiah and state president of Ambigara Choudaiah Association B. Moulali jointly urged that justice be done to the community by considering the proposal positively.
The proposal sent from the state government to RJI department is gathering dust for quite sometime now. An assurance was given to provide ST tag to our community in the election manifesto and the same must be approved, the community members demanded.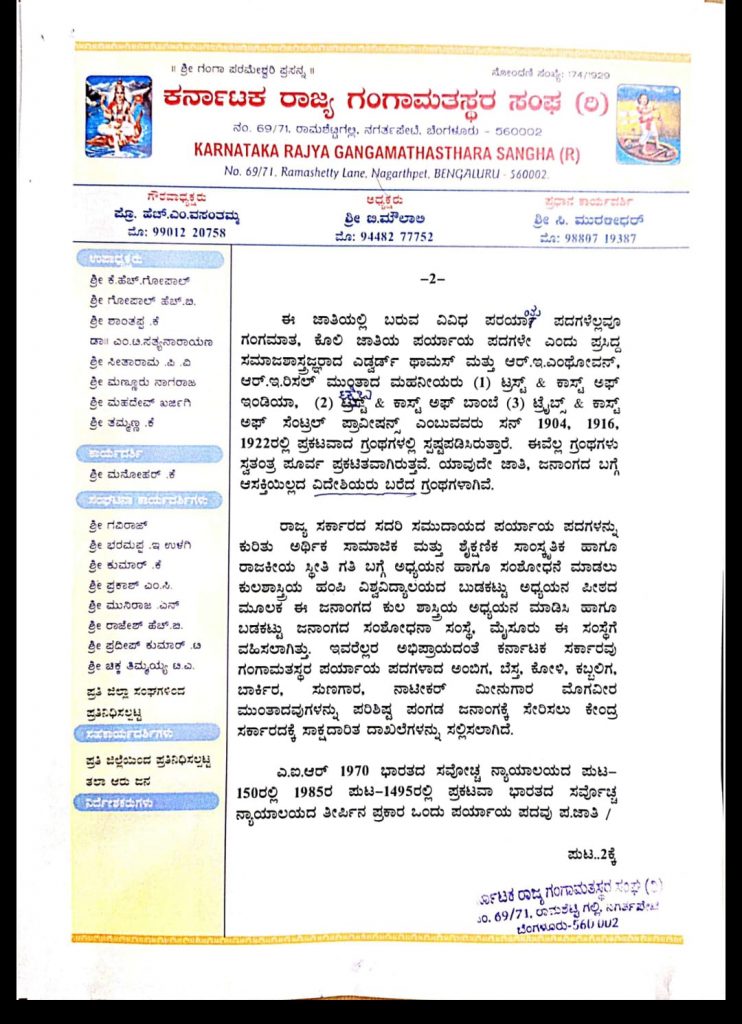 It was decided to give a call under the leadership of Nijaguna Ambigara Choudaiah peeth seer for a massive janotsava at the Bengaluru. Community leaders from different taluks, districts and leaders of the community from different parties have been invited to exert pressure on the union government.
The community was addressed with different names such as Gangakula, Gangamata as back as in 1931 during the Mysuru kingdom ruled by Nalvadi Krishnadevaraya's tenure. Based on the community names such as Sunagara, Meenugara, Ambiga, Koli Kabbaliga, Barkira, Bestaru, Mogaveera the community was entitled for educational reservations under ST tag during British regime too, the community recalled.
Moulali expressed displeasure that although researches by the department of tibal studies of Hampi University have proved and endorsed that the communities addressed with these names Sunagara, Meenugara, Ambiga, Koli Kabbaliga, Barkira, Bestaru, Mogaveera can be given ST tag. But the union government is dragging its feet to give the approval, he rued.
Members of Parliament and union ministers who represent Karnataka make an honest effort to include the community which has over 40 lakh population, in the state, to ST community. Due to ignorance, superstitious beliefs and poverty the community has failed to facilities provided by the government.
Officer bearers like vice president Nagaraja Mannoora, Mahadeva Karjagi, general secretary C. Muralidhar, senior leaders of the community Manjunath Sunagara, Ganghadhara, Avanni Mekeri, Ashoka Valikar and other members of the community were present in the press conference.
Please follow and like us: