Rs.10 lakhs financial assistance to elder daughter of the woman who lost her life in Tumkur dist hospital
Tumkur, Nov. 16: A committee will be formed to monitor and check unnecessary C-section deliveries in district and taluk govt hospitals in Tumkur, said helath and medical education minister Dr.K.Sudhakar.
The Minister was speaking to the media after inspecting the district hospital and interacting with patients in the hospital.
C-section deliveries should generally remain within 20-40% of the total deliveries. C-section should not be recommended in cases where normal delivery is feasible. If this is being deliberately done we will take strict action to stop this. District Surgeon should have a weekly meeting with all department heads on every Friday and address any issues that they may be facing. DC is also being directed to regularly visit district hospital, said minister.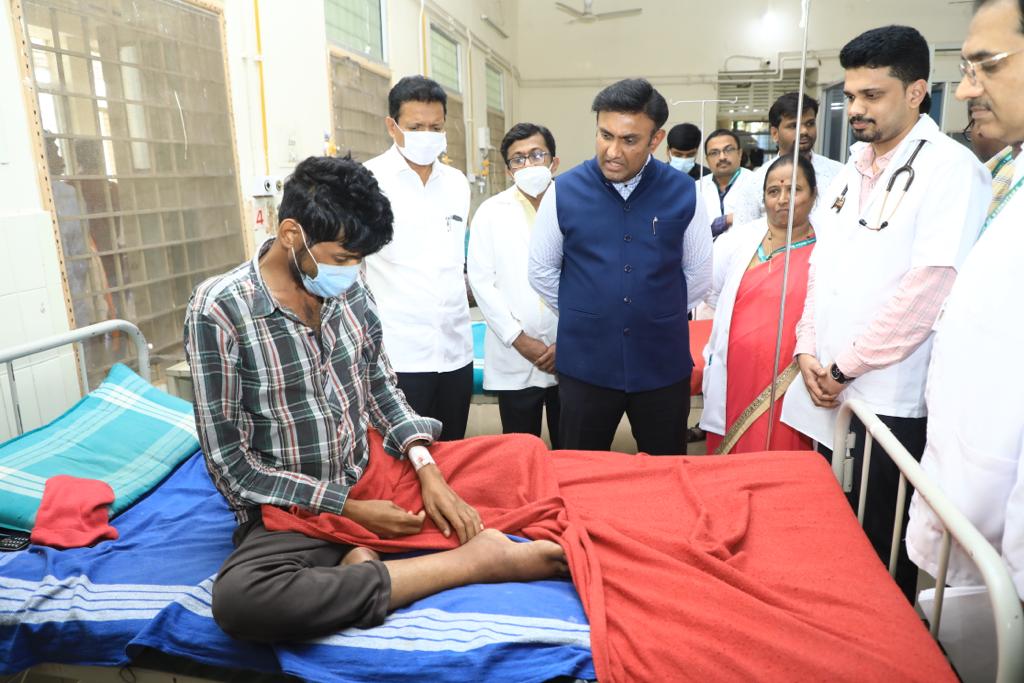 44 specialist doctors is the sanctioned strength for Tumkur district hospital out of which 42 specialist doctors are already on board. So there is no shortage of specialist doctors here. There were 250 beds earlier which has been increased to 400 in 2003. However, manpower is not panned accordingly and we will fix this soon, said the minister.
Rs.10 lakh fixed deposit:
Health Minister Dr.K.Sudhakar handed over a cheque of Rs.10 Lakh to the elder daughter of the pregnant who lost her life in Tumkur district hospital. The amount will be kept as a fixed deposit which can be used for her future after the girl attains 18 years, said minister.
Speaking about the incident, minister said such incidents should never repeat again. Have instructed all the staff and employees of the health department to ensure that every patient who seeks treatment will get all possible assistance and care, said the minister.
Please follow and like us: