A three day national youth congress begins in Bengaluru from today
Bengaluru,arch 3: Ahead of the assembly elections in the state a three day youth Congress executive has been organised to strategise for the polls.
The major menace haunting the state like unemployment, problems faced by common people and probelms faced by centre and state will be brought to the attention of the public. The role of youth congress, election campaign will be discussed in the executive.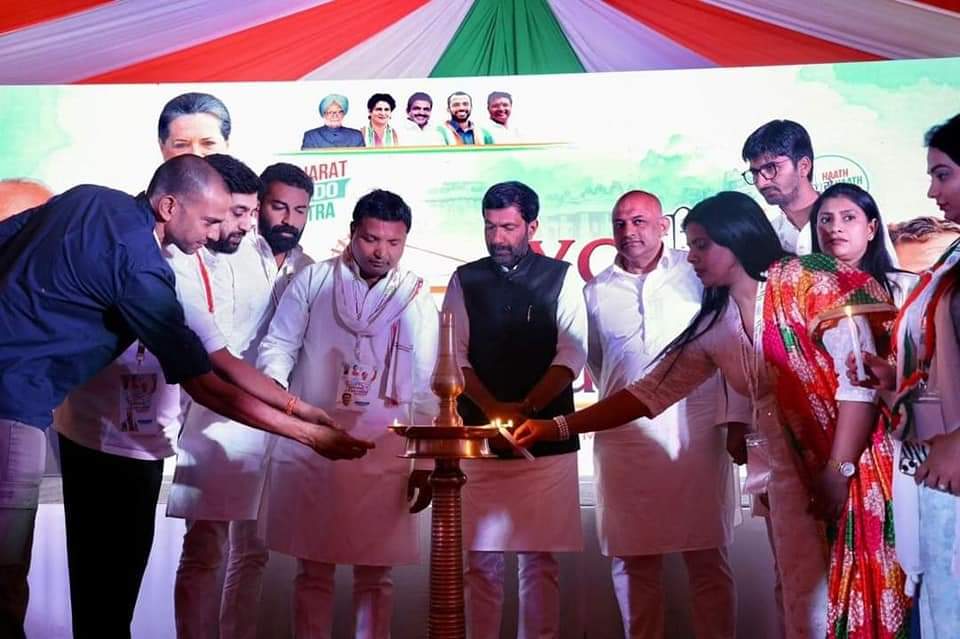 First day of the executive was preoccupied with strategies for strengthening of the party and chalking our winning strategies. Youth jodo-booth jodo was one of the main agendas that was brainstormed ahead of assembly polls
The executive was launched by hoisting a flag under the able leadership of National Youth Congress president Srinivas BV.
Please follow and like us: