It will commence from historical Kurudumalai in Mulabagilu talukBengaluru
Bengaluru, Jan. 30: In the wake of the second phase of 'Prajadhwani' scheduled to be kicked off on February 3 from the historical Kurudu Malai in Mulabagilu at Kolar district, former minister and senior congress leader MR Seetharam held a preparatory meeting. The second phase will be lead by KPCC president DK Shivakumar.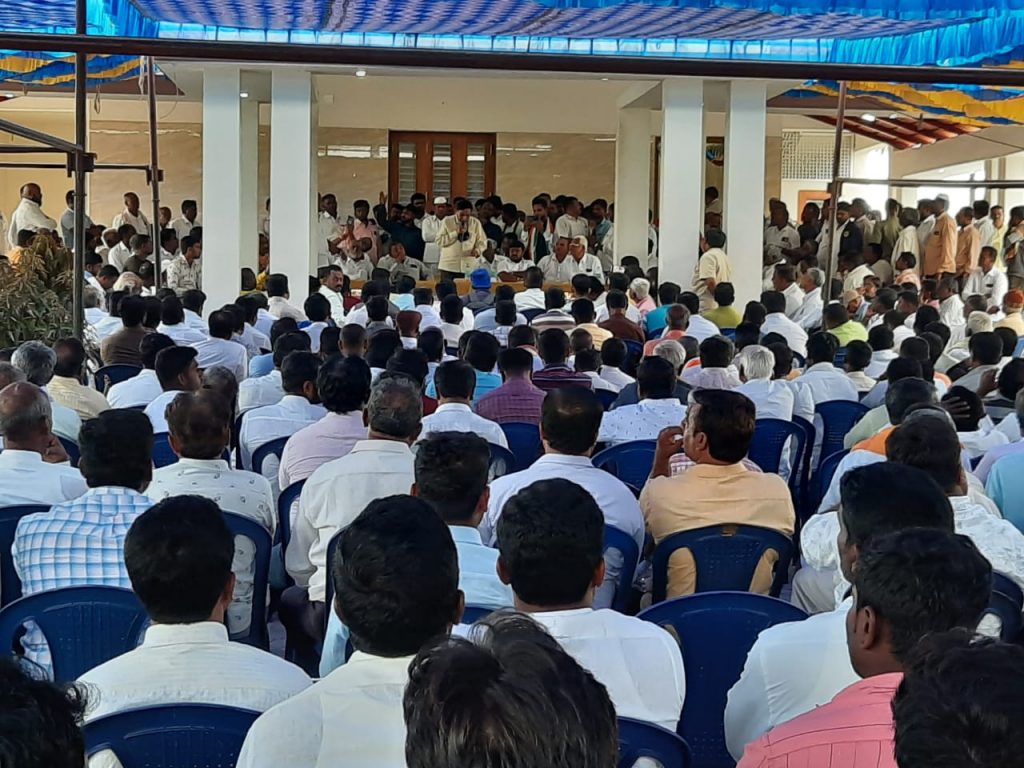 Kolar district Congress Committee in-charge Mr. Seetharm is chalking out strategies for the mega success of the Prajadhwani. It may be recalled that Seetharam has been appointed as the Kolar PCC in-charge by Mr. Shivakumar. He laid down the route map, blueprint for the Prajadhwani in the district.
Former legislator Kottur Manjunath, local leaders, officer bearers of Kolar PCC and other party workers were present in the preparatory meeting to make the programme a grand success.
Please follow and like us: