Paintings commemorate 125th birth anniversary of Srila Prabhupada at Chitrakala Parishat Bengaluru
Bengaluru, Jan. 30: An ISKCON devotee, monk, motivational speaker and Artist Haridas Thakur Das displays a collection of astounding artwork of paintings of His Divine Grace AC Bhaktivedanta Swami Prabhupada at one of India's most prestigious Karnataka Chitrakala Parishat Art gallery.
The beautiful and stunning paintings are on display from January 25th to 31st to commemorate 125th birth anniversary of Srila Prabhupada Founder Acharya of ISKCON society.
The inauguration of the Art exhibition was followed by a grand launch of the book "Illustrations and Illuminations" authored by Haridas Thakur das.
The Inauguration ceremony was held on January 25th in the presence of esteemed guests, dignitaries, and senior devotees including ISKCON Guru HH Bhakti Vasudeva Swami, HG Gaura mandal bhumi Prabhu a disciple of Srila Prabhupada and a Senior Devotee HG Bhakti Vinod Prabhu
Haridas Thakur explains that "This book is a compilation of all my artwork. I have made a small attempt to capture the personality behind the person of Srila Prabhupada on canvas with paints and words with the sole purpose to create awareness of Srila Prabupada's work, and his contribution to the world for this 125th Birth anniversary this year."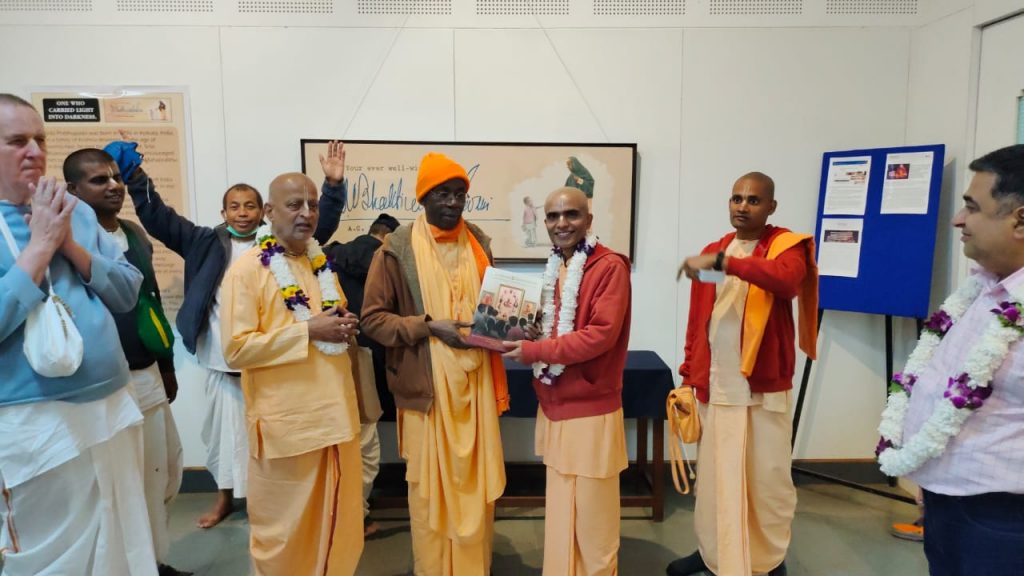 Haridas Thakur das has hosted his outstanding artwork in major metros of India like Mumbai, Delhi, Vrindavan and now its time for Bangalore.
Please follow and like us: