Mysuru, Nov. 29: Strengthening healthcare industry for poor healthcare of the working class in lower strata of the society is very important for the government, said CM Bommai.
In the coming days more research must be done by the scientists so that the medicines are available at a very low Price, said Chief Minister Basavaraj Bommai.
He was speaking after inaugurating Students Hostels, skill lab and other facilities at Mysore Medical College and Research Institute, opening of Jan Aushadhi Center and 10 bed Tele+ICU in 41 taluk hospitals in ludung K.R.Hospital here on Monday.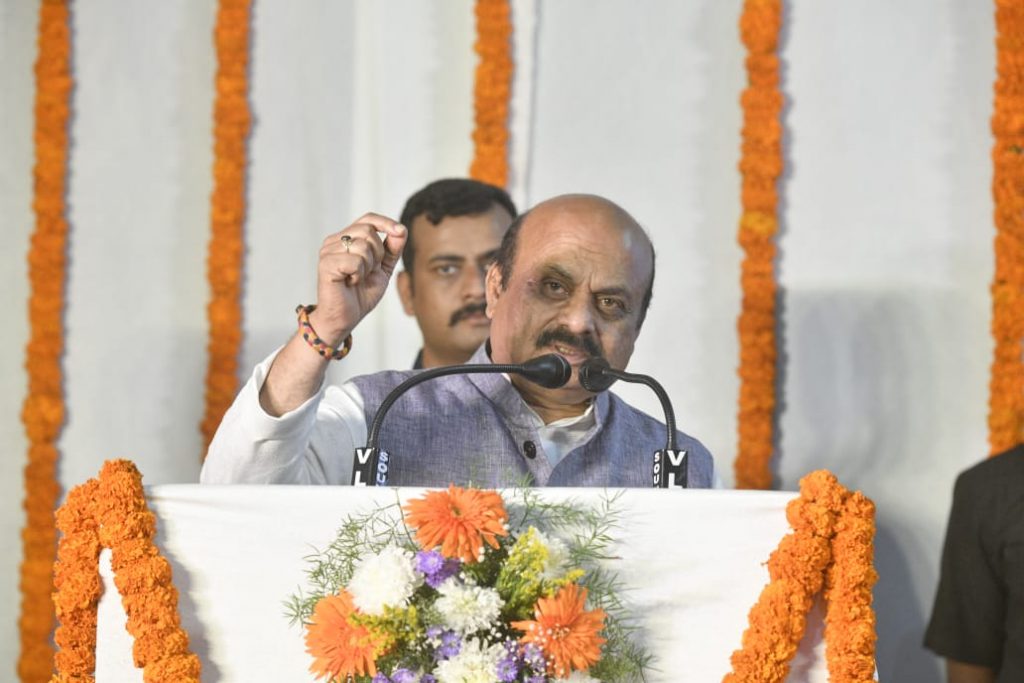 The CM said the good healthcare facilities are not available for people in rural areas. This is due to lack of knowledge among the people and poor financial ability. The scientists in the health sector must conduct research so that the medicines must be within the reach of people. The economy grows from the working class in lower strata of the society. The medical colleges must set up research centers to find out solutions. The medicos are thoroughly knowledgeable and must help poor people without being self-centered. That will reduce the dependence on multinational companies for solutions. The medicines manufactured by those MNCs are beyond the reach of the common people.
Health Minister Sudhakar, Water Resources Minister Govind Karjol and others were present.
Please follow and like us: