Bengaluru, Feb.13: Karnataka will make a big contribution to making India a global leader, said Chief Minister Basavaraj Bommai.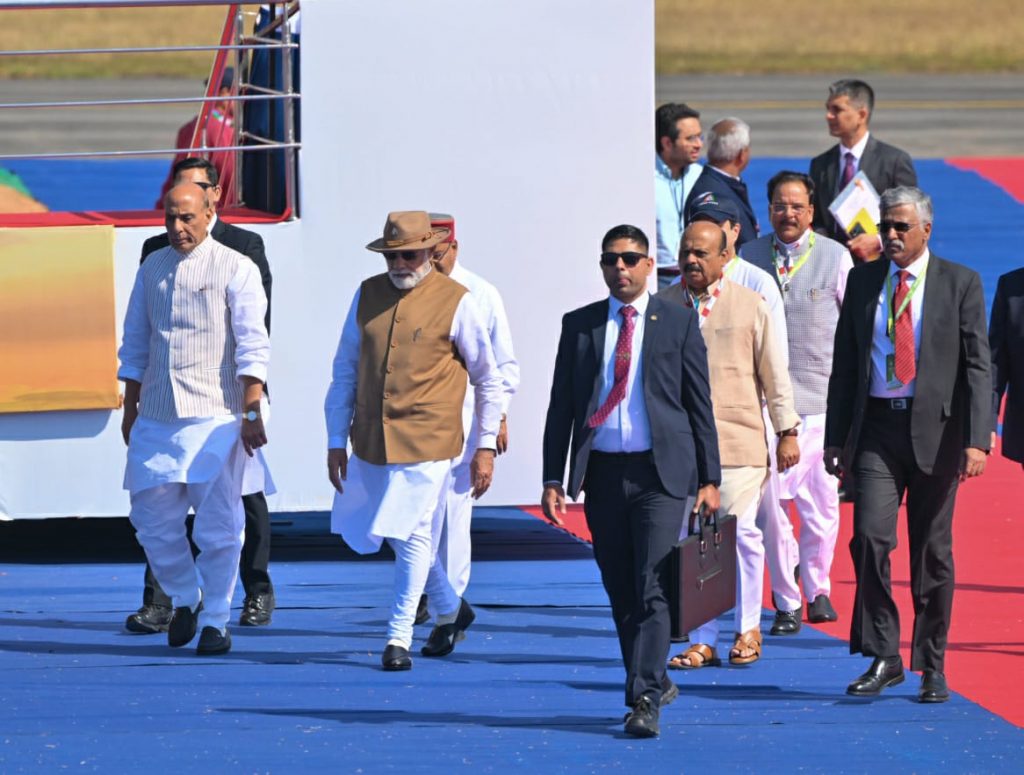 Speaking at Aero India Show-2023 launched by Prime Minister Narendra Modi here on Monday, he said to achieve this, as wished by the PM, the State will make contributions in its way towards the economy, social system, and defense sector. The ongoing airshow has been the biggest event at the international level due to its size, exhibition, and working style. Through this, India has displayed its strength in the defense sector. During the Covid pandemic, when the airshow in Paris did not hold, it was held on a grand scale in Bengaluru. This time, the area and the number of exhibitors are more.
No looking back:
The CM said the HAL was established in Karnataka in 1940, BHEL, BEL, and DRDO in 1950, and ISRO in 1960. The country's first satellite, Aryabhata was first manufactured in Bengaluru and since then they have not looked back. Now the state has been at forefront of the aerospace and defense sector.
Nearly, 65 percent of the requirements in the defense sector are manufactured in Bengaluru. The Aerospace and Defense Policy has been in force in the State, and over 45,000 youths are into the development of the defense and aerospace industry. "My special thanks to the prime minister and the defense ministers for allowing the state to hold the 14th edition of the airshow. The contributions of Karnataka will be continuous in increasing the capacity of defense forces".
Please follow and like us: