Senior journalist and activist Gandasi Sadananda Swamy chosen as the president
Bengaluru, Nov. 6: Members of Karnataka Digital Media Association have chosen senior journalist and activist Gandasi Sadananda Swamy chosen as the president to address the issues concerning the Digital Media.
The association members discussed the problems and challenges being faced by the Youtubers and social medias at the Freedom Park on Saturday. The association passed certain resolutions in the meeting and has decided to bring them to the notice of the government and Department of Information and Public Relations (DIPR), the governing body for the mass media.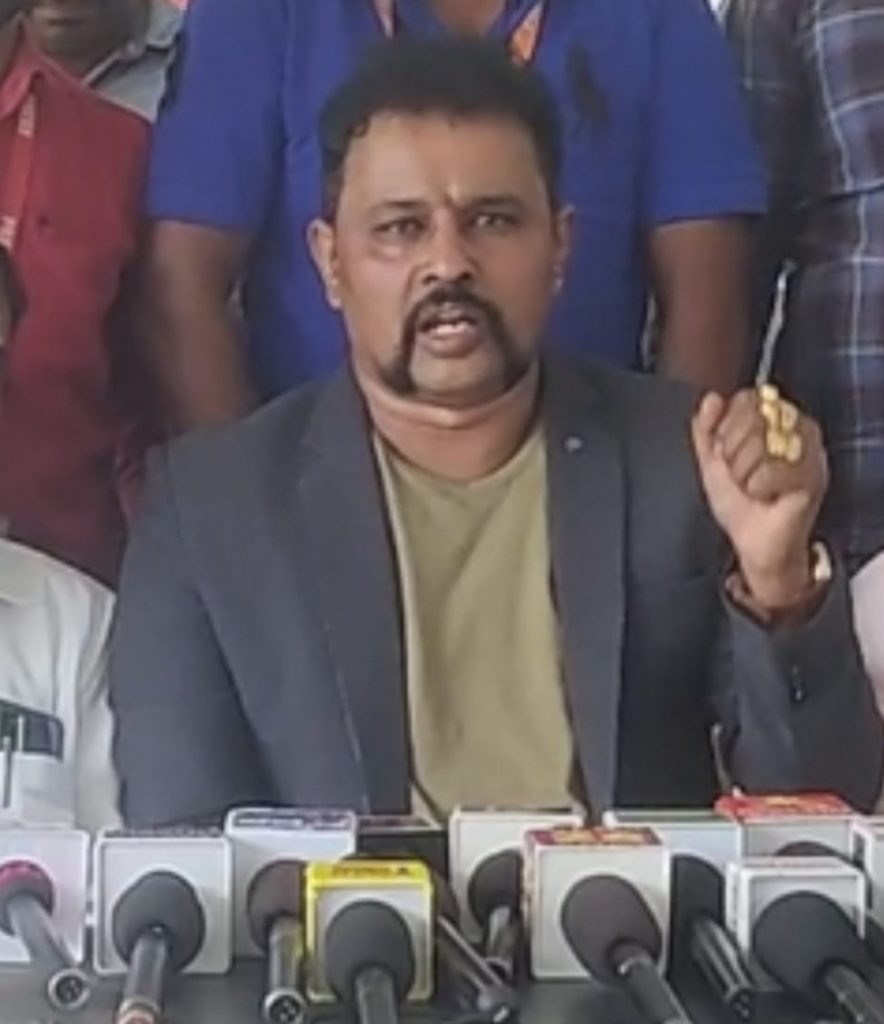 Social media in these playing a major role in the society and has grown enormously in the recent times. In fact, the social media, a part of mass media is quicker, faster and instant vis a vis other mass media in disseminating information.
Electronic media has diversified into several media. There is an unhappiness with way the mainstream electronic media is functioning as they report or highlight the major issues concerning the society and many micro and vital issues going unnoticed.
In fact, youtubers are serving society quicker and faster. Several issues at the nook and corner of the society are coming to the notice of administration due to the efforts of youtubers. They have become the eyes and ears of the problems being faced by the society.
Several youtubers are market leaders in the areas of cooking, entertainment, crime, sports and politics et al. On a rough estimate, over three thousand youtubers are disseminating information.
Although the social media play a pivotal role in the society by unearthing several issues they are still not taken seriously. They are still considered as unorganized sector. The public voice- youtubers are not getting recognized at the government level and not getting any perks from the government.
Hence, the association passed certain resolutions to attract the attention of the government.
Registration, recognition and empanelment of media and other administrative issues.
To approach information and broadcast ministry through the DIPR
To get official invitation for the official government and private programmes
Morality, social concern that should Youtubers must follow
About advertisement, revenue mobilization and to be recognized as an industry.
Please follow and like us: