Bengaluru, Feb. 22: Although polythene bags and materials, especially, below the prescribed micron and single-use plastic are being used rampantly, the BBMP seems to have turned a blind eye towards the menace.
After a prolonged gap, surprise inspections were conducted against the use of plastic at shops in BBMP limits. In an attempt to curb the use of single-use plastic, which is already banned in BBMP jurisdiction, surprise inspections are being carried out in plastic manufacturing units and the shops selling plastic. Hefty penalties are also being levied against such units.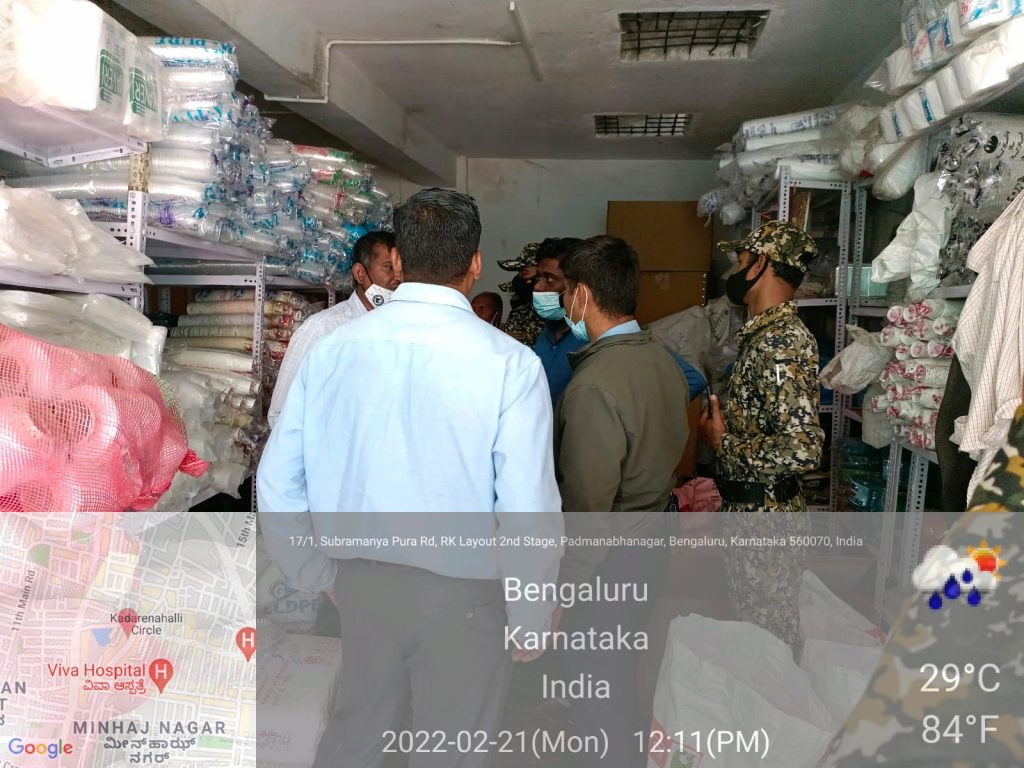 The Joint Commissioner of Solid Waste Management Sarfaraz Khan has directed all the zonal officials to enforce the ban on use of single-use plastic bags.
A team comprising of zonal Marshall supervisor, division Marshall supervisor, Assistant Executive Engineer, Junior Health Inspector and Marshalls would carryout surprise inspection and slap penalties on shops selling the banned polythene bags. This kind of team is formed in all the 8 zones.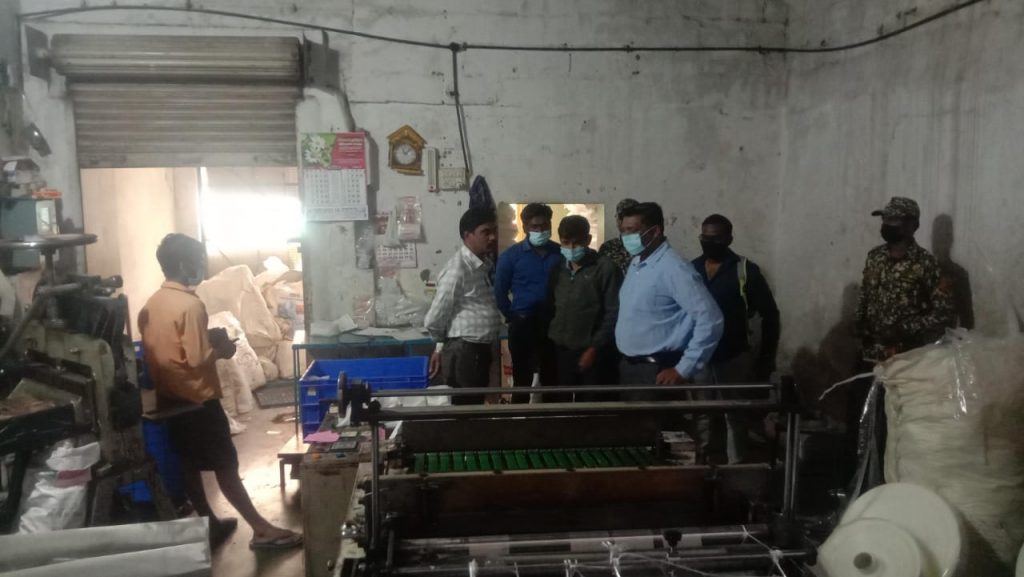 As planned, surprise inspections were carried out at Padmanabhanagar constituency in South zone. Penalty was slapped and plastic materials were seized after inspecting two plastic manufacturing units.
200 kgs of banned plastic was seized from Agri enterprises unit in Subramanyapura main road in Padmanabhanagar ward. A total penalty of Rs. 6 lakh was collected in the form of cheque. Further, the single-use plastic was found in Grace Polymers near Gowdanapalya in Padmanabhanagar ward and a fine of Rs. 25,000 was collected through cheque.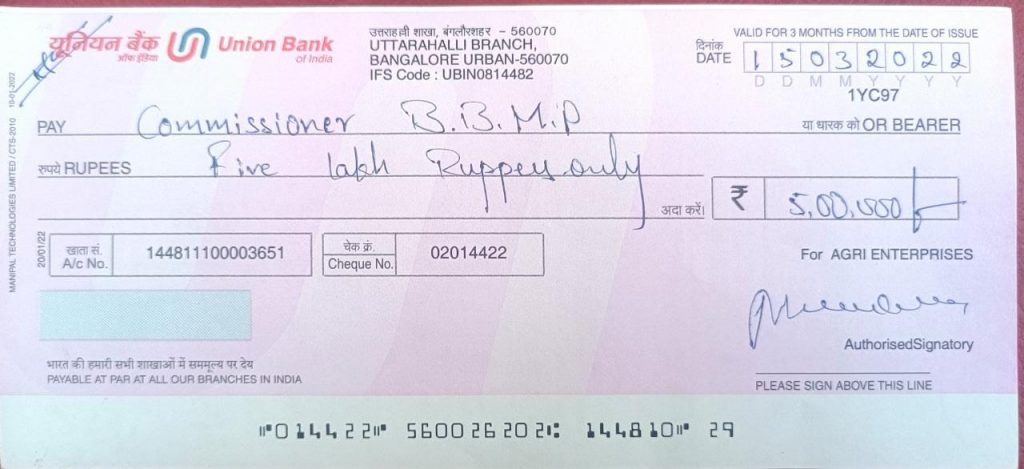 Inspection and awareness by Marshalls:
Single-use plastic is completely banned in the city. It has been instructed that all the zonal officials to take action against the use of single-use plastic in the city. Marshalls would also create awareness on the use of environment friendly reusable bags made up of clothes, jute and papers at commercial establishments.
Please follow and like us: