Bengaluru, Feb. 21: Chief Minister Basavaraj Bommai suggested fund crunch KSRTC to plug the leakage and increase the profit.
Speaking after dedicating KSRTC's Volvo Multi Axel BS4-9600 Sleeper Buses here on Tuesday, he said he is optimistic of seeing a seachange in the KSRTC in the coming days and wished it must stand on its strength for which steps are taken.
All sectors witnessed steep falls post-Covid pandemic and it did not spare even KSRTC. At that time, the government intervened and extended financial help for almost two years to pay the salary, fuel expenses, and other. The government had given Rs 4600 crore to STC which has been in losses and recently another Rs 1000 crore was given.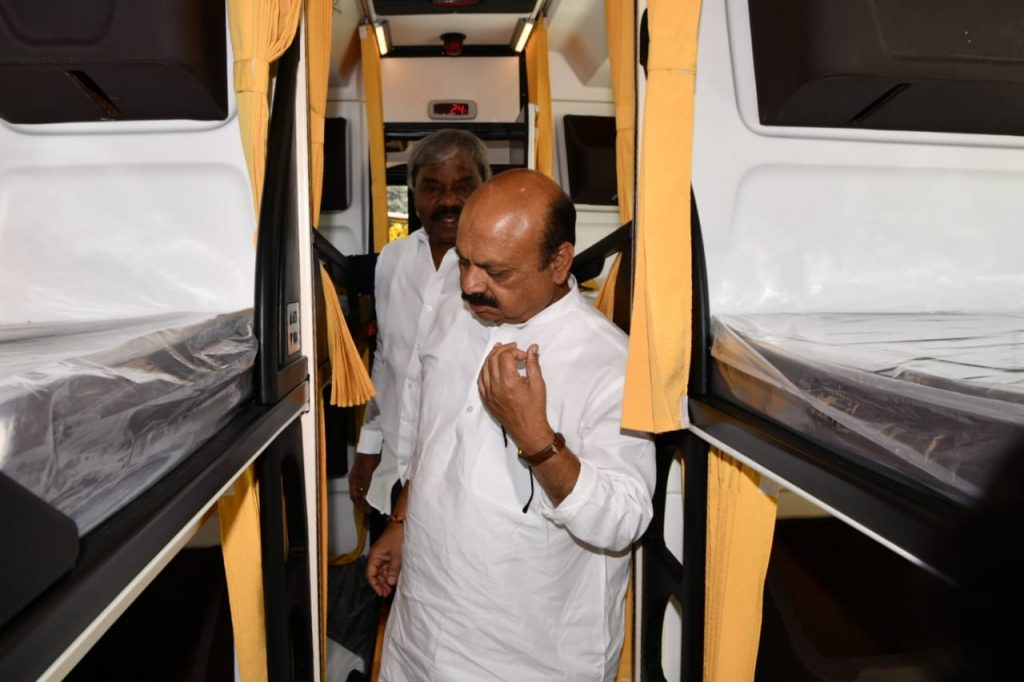 "We are ready to provide all kinds of support including tax concession. But the Corporations must plug the leakage and focus on making a profit. Transparency must be ensured in the purchase of spare parts, oil, and tyre. It is the wish of everyone that the STC must make a profit.
New facility:
The CM said a special transport team called 'Ambari' was dedicated to the state today which has the sleeper facility. Several good features are provided in this fleet of buses just like the railway sleeper coaches. The earlier edition of Volvo buses was not comfortable and understanding this the multi-axel buses have been designed to provide good facilities to the commuters. Henceforth, the night journey on these buses will be comfortable. The state transport corporation should buy some more buses.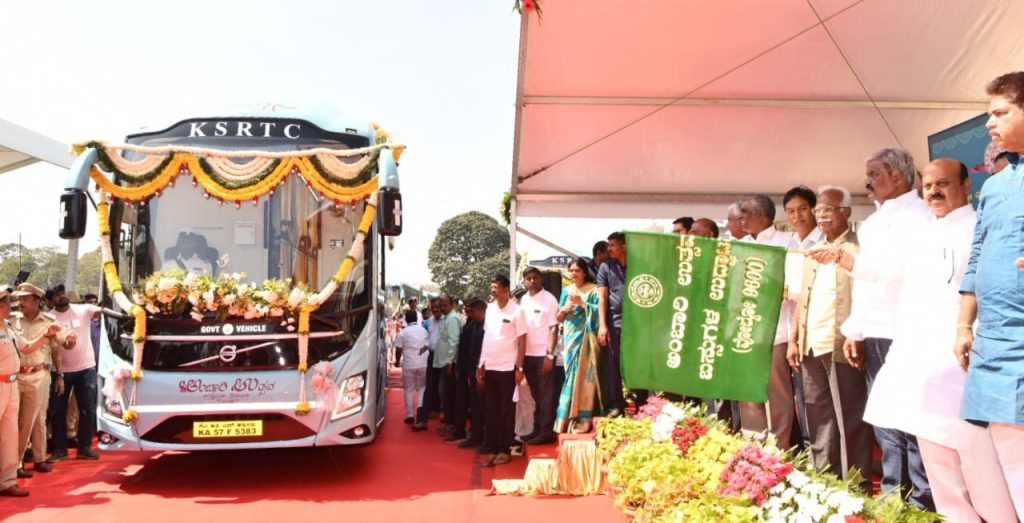 Need the plan to make a profit:
Bommai said the KSRTC has a rich history and had been providing quality service. "During college days, we were traveling in the red buses and at that time there was a good relationship between driver and commuters. Even today, rural people will like to identify their journey with KSRTC. But now it is facing stiff competition from the private operators who operate the buses only on the profit-making routes and other routes to the STC. The need of the hour was to make prepare plans to make a profit by operating the buses in the service sector as well as in commercial routes and chalk out the operation accordingly.
Win people's hearts:
The CM said a proposal has been submitted seeking a hike in the staff salary and a suitable decision will be taken after looking into the financial commitments and discussing it with the employees. Technology is changing so are the choices of commuters. By taking note of the same, they must compete with the private operators and win the people's hearts.
Minister R.Ashok, KSRTC Chairman Chandrappa, Vice-President Mohan Mensinkai, MLAs Somashekar Reddy, Satish reddy, former IAS officer M.R.Srinivasamurthy and the Chief Minister's Principal Secretary N.Manjunath Prasad and others were present.
Please follow and like us: