Bengaluru, May 23: There is no question of budging from implementing National Education Policy and incorporating a moral-based curriculum in our education system, said Primary and Secondary Education Minister B C Nagesh.
Participating at private programme at Chamarajpet today at Udaya Banu public school playground he said that government will overcome all the hurdles to implement the same.
He took part at the sanyasa deekshe (embracing sanyasatva) of 11 boys and girls which is one of the big events in South India. The union government is focussing on bringing a comprehensive change in creating Nationalist society and need to bring patriotism based education system. We are still not freed from the British model of education system. Efforts are on to incorporate moral based curriculum in first or second grade, he reiterated.
Prime Minister Narendra Modi is of the opinion that unless a comprehensive change is brought in education system we cannot bring change in lifestyle of the citizens and the state government is working in this direction. We get informal education throughout the country, said Governor Thawar Chand Gehlot.
Co-operation from all sectors including religious field is necessary to achieve atmanirbharata (self reliant). Violence is not the solution to any challenge. Jainism has taught us that non-violence is the solution to problems. Our forefathers have tread the principles of vasudaivakutumbakam (World is a family). We should live and let live, he said.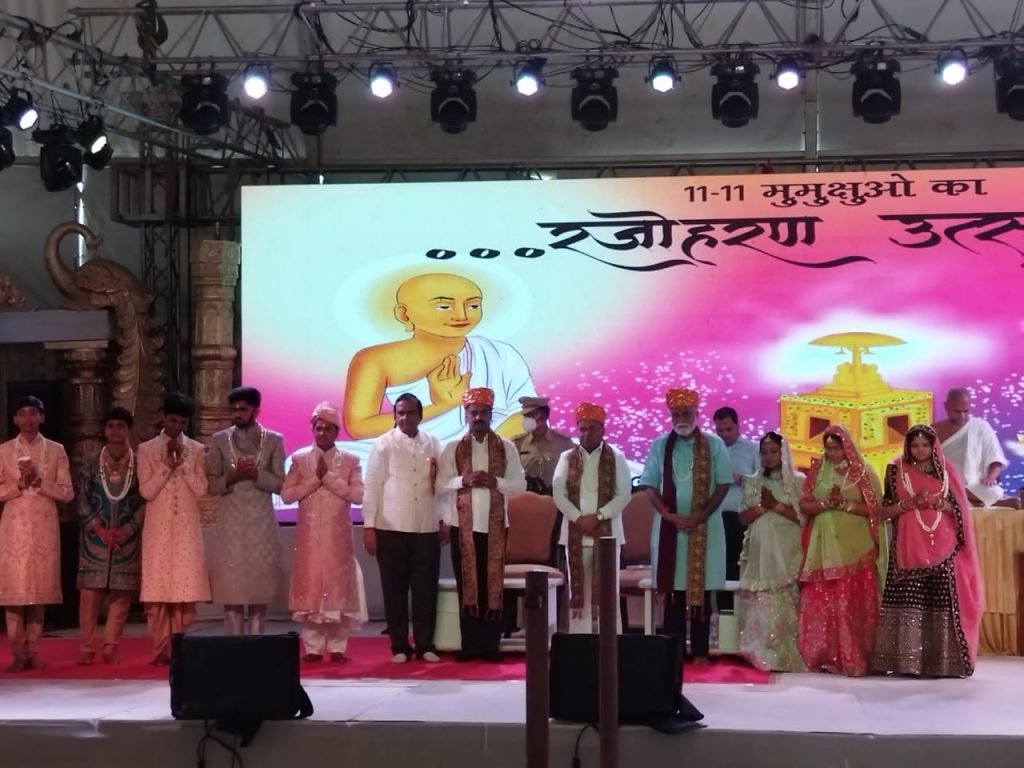 The changes that cannot be achieved in the last seven decades has been accomplished in just 8 years. Modi has took the country to a new heights and with this he has emerged one of the strong leaders in the world, said member of parliament P C Mohan.
In today;s change world even a small kid is hooked to mobile phone. Those embracing sanyasa deekshe are from well to do families. They give up all worldly pleasures from today and have to take offerings from public. Its like a hard penance, he said.
MLAs Zameer Ahmed and Uday Garudachar were present.
Please follow and like us: