Bengaluru, Nov. 22: The Chief Minister of Maharashtra must not do the job of intensifying row among the states, said Chief Minister Basavaraj Bommai.
Talking to reporters near his house here on Tuesday, he said the Border Development Authority has decided to release the special grants for the development of Kannada schools in Maharashtra.
Besides, details of those persons who fought during the Ekikaran (unification) movement, freedom struggle and Goa Vimochan agitation, and settled in Maharashtra, will be collected to sanction them the monthly pension.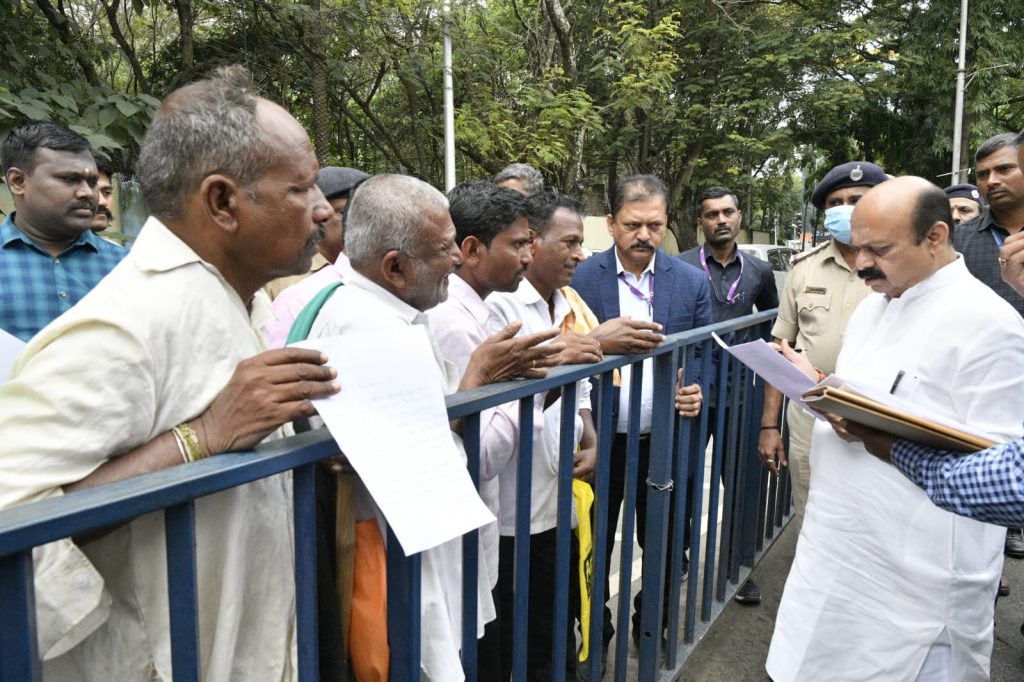 Duty to protect Kannadigas interest:
The CM said when there is harmony among two states and treating all language speaking people equally, it is their duty to protect the interest of the Kannadigas who are settled in large numbers in Maharashtra.
Serious thinking on inclusion of Jath Taluka into Karnataka:
Bommai said Jath taluka was facing a severe drinking water crisis due to drought and the government of Karnataka has evolved schemes to help those people by providing water. All Gram Panchayats in Jath Taluka have adopted a unanimous resolution wanting their taluk to be included in Karnataka. The state government is seriously considering it.
Please follow and like us: