Minister instructs officials to provide facilities
Bengaluru, Nov. 14: Dr CN Ashwath Narayan, Minister and Vice- Chairperson of Kempegowda Heritage Area Development Authority convened a meeting with officials on Monday with regard to providing facilities for visitors who are arriving in large numbers to view the 108 ft. bronze statue of Nadaprabhu Kempe Gowda.
It is noted here, that the number of visitors to BIA to view the statue is increasing every day after the unveiling of the statue by the Prime Minister on November 11.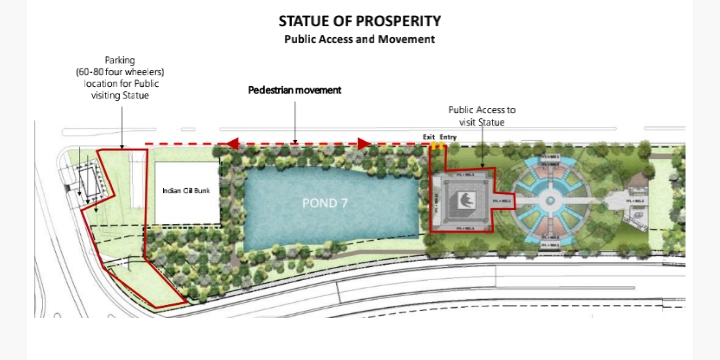 The officials of Bengaluru International Airport, Indian oil Corporation and Vinay Deep, Commissioner of Kempe Gowda Heritage Area Development Authority attended the meeting.
Mr Narayan, stated, "The work related to development of Kempe Gowda Theme Park has been in progress. Hence visitors will be facilitated to reach the statue from IOC petrol bunk side."
He also told that parking facility for general public would be provided for maximum 80 vehicles behind the petrol bunk and this would be made available in one week. He added that every visitor will be allowed to stay in the spot for 30 minutes.
He Informed that lighting arrangement will be made to make the spot more attractive during night.
Please follow and like us: