Bangalore, Nov. 18: KAI India, the Indian arm of Japans iconic brand KAI, which makes a wide range of beauty and kitchenware products such as knives, razors, and scissors, has launched a 60-day #HANDSON campaign for the KAI Beauty Women Razor in Bangalore and New Delhi-NCR in an innovative way to engage directly with customers.
The #HANDSON campaign is aimed at providing customers a first-hand experience of high-quality premium Japanese quality products. KAI India will do a sampling of more than one lakh products in colleges, corporate offices, residential societies, modern trade retail chain stores, and general trade stores. Customers will be provided free makeover session and personal grooming tips as a part of the #HANDSON campaign.
At KAI, consumer experience and delight are the top-most priority. As we grow and launch more products, we want to engage personally with consumers and understand what they want. Engaging directly through on-going #HANDSON campaign is helping us get feedback from a large section of consumers which will allow us to design products accordingly," said Rajesh U Pandya, Managing Director, KAI India.
KAI India has rolled out the #HANDSON campaign from Bangalore and New Delhi-NCR and will be taking the activity to other metros and non-metros soon. KAI India has also been expanding its product range and recently launched XFit, Ompa & Pretty range of facial & body razors for women on its dedicated India e-commerce store, modern trade outlets & general trade stores also.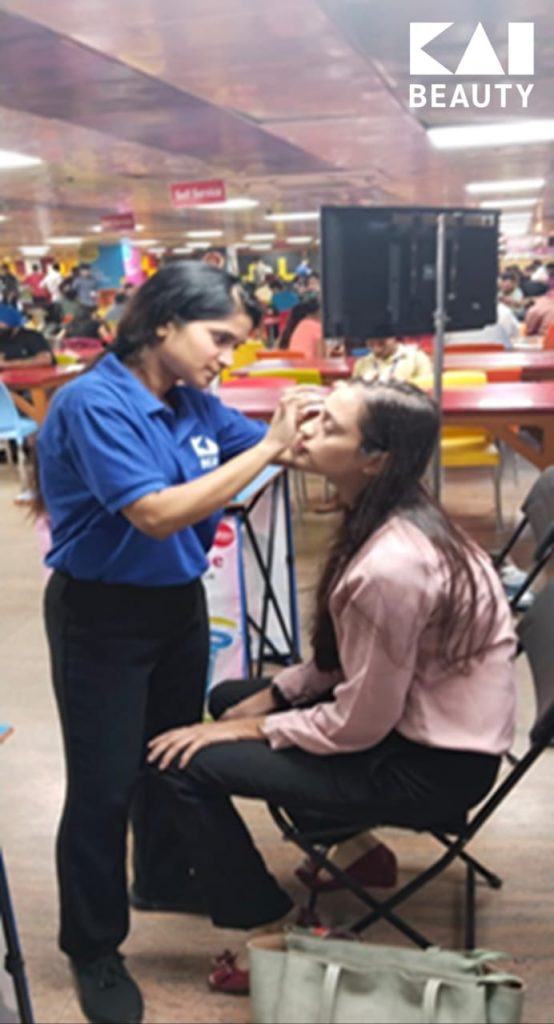 Founded in Seki in 1908, KAI group products have cult status in Japan. The brand is known for its high-quality beauty care and personal grooming products integrating practical aesthetics with refined craftsmanship providing well-designed, innovative houseware, and beauty care products that are used widely in day-to-day lives.
Please follow and like us: