Bangalore, Dec. 30: Renowned Indian cricketer Rishabh Pant suffered injuries after his mercedes met with an accident early Friday morning.
According to Uttarakhand Director General of Police, the 25-year-old Pant lost control of the car as he dozed off while driving. He was heading to Uttarakhand from Delhi when his car hit a divider.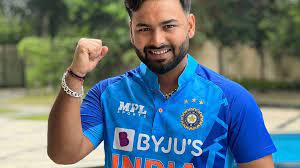 Due to the impact of the collusion Rishabh Pant's Mercedes caught fire after the collision resulting in burn injuries. However, his condition is not serious, according to police.
Rishabh Pant was alone in the car at the time of the accident and broke a window to escape. He has been admitted to Max hospital in Dehradun.
Please follow and like us: